Presented by Shasta Historical Society
September 9, 2021 – December 9, 2021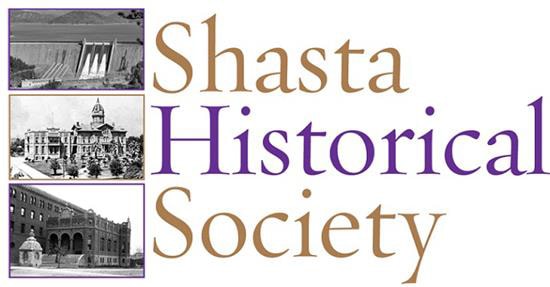 California Votes: Exercise Your Right! originated at the San Joaquin County Historical Society and Museum as San Joaquin Votes: Exercise Your Right! This online exhibition is adapted from the physical touring exhibition.

Leer la exhibición virtual en español aquí.
The discovery of gold in California in January 1848 changed the future state's demographics and finances. Large numbers of people from around the world arrived in the state to seek their fortune. In just two years, the population grew from nearly 14,000 to almost 100,000. The unruliness in the mining camps required impromptu "miner's courts" to carry out swift justice. It was obvious California was in need of a civil government.
In late 1848, a group of early Californians met to draft a state constitution. The writers of the constitution relied heavily on the constitutions of Iowa and New York as a guide for California. The constitution established and describes the structure, function, powers, and duties of the state government. It gave voting rights to white males, but denied them to women and racial minorities. California's constitution also banned slavery, which made the state's application for statehood a controversial issue at the national level. After an intense debate in Congress, California entered the Union as a free state on September 9, 1850. Federal lawmakers saw the value of California's gold, agricultural products, and other natural resources, which would benefit the country as a whole.
---
California's politics are constantly changing and affect the rest of the nation. Political reforms in the 1900s gave California voters a larger voice in politics. The focus shifted from political party campaigns to individual candidates speaking at political rallies. Many well-known politicians began their political careers by holding local or state offices in California. Some of these figures include U.S. Presidents Herbert Hoover, Richard Nixon, and Ronald Reagan.
Despite the state's influence on national politics, voter turnout in California falls below the national average. While the political focus is usually at the federal and state levels, local political issues have a greater impact on our everyday lives. It is our responsibility as citizens to make our voices heard on the issues that arise on the national, state, and local levels, and to vote for the politicians we feel will best represent us.
California voters cast their ballots in several types of elections: primary, general, local, and special elections.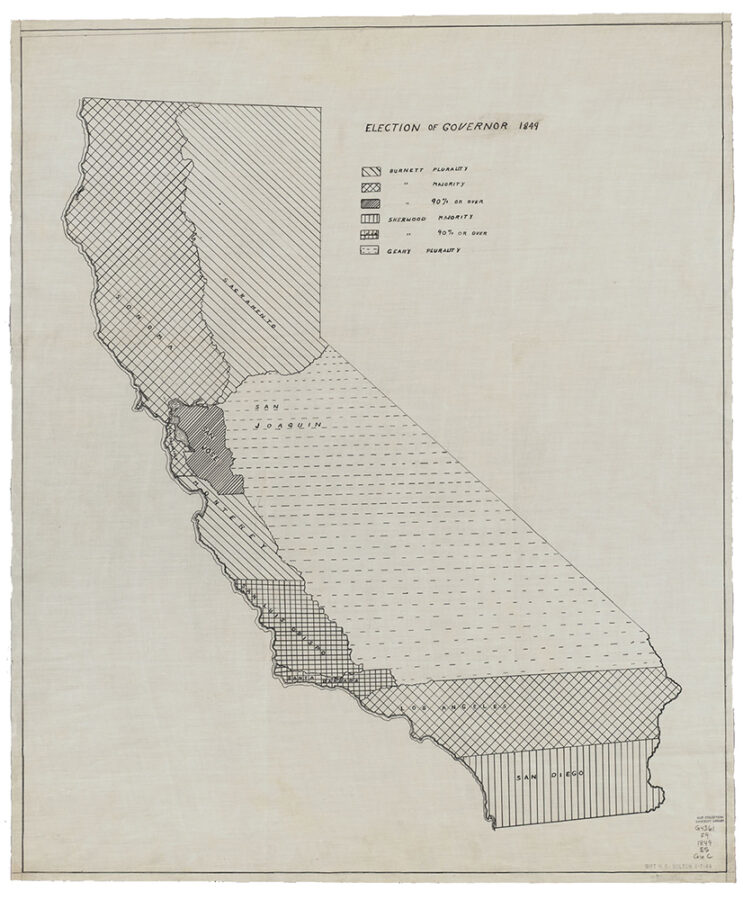 The primary election determines the candidates for political offices in an upcoming general election. In a primary election, voters can only vote for the candidate in their registered political party. Each political party has the option to allow "no party preference" voters to vote in their presidential primary. The primary election ballot can also include elections of federal, state, and local representatives, as well as ballot measures.
In 2010, California adopted a top-two primary system for electing all statewide offices. This includes the races for governor and other executive positions, state legislature, the State Board of Equalization, and U.S. Senate and U.S. House races. The top-two primary election process is not used for presidential or local elections. Voters can choose to vote for any candidate on the ballot, regardless of their political party. The two candidates who get the most votes advance to the general election. It is possible for two members of the same party to run against each other for the same office in the general election.
Every two to six years, a general election is held to directly elect federal, state, and local candidates to office. In the general election, voters cast their final ballot for President of the United States. California's top-two congressional and state-level candidates from the primary elections also face off in the general election. In addition, local races are decided in general elections. This can include mayors, city council members, county officials, school board members, and municipal utility and transit districts. Local elections can also include measures for issues such as school bonds, parcel taxes, sales tax, development and zoning issues, environmental issues, and public safety.
A special election may be held between general elections to fill vacancies in federal, state, or local political offices.
---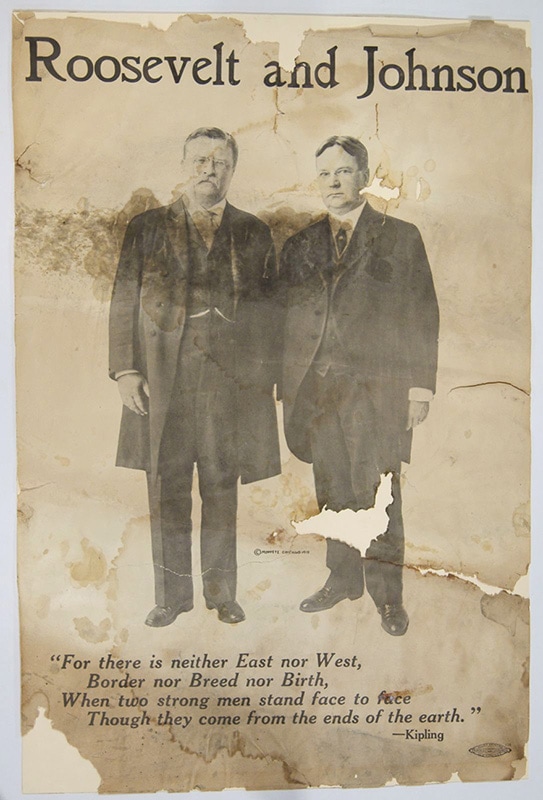 Every vote counts.
Sometimes, elections are decided by just a few votes. Listed on Californians' ballots as a Republican, Progressive Party candidate Theodore Roosevelt received 283,612 votes in California's 1912 general election. This was just 174 more votes than his opponent, Democrat Woodrow Wilson, making this the closest presidential election in state history.
In some recent elections, including the 2018 races for the Kentucky House of Representatives, New Hampshire House of Representatives, and Alaska House of Representatives, the winning candidate secured their seat by a margin of just 1 or 2 votes.
A ballot measure is a piece of proposed legislation that voters approve or reject. In California, these ballot measures are often referred to as propositions.
In 1911, Governor Hiram Johnson proposed a change to California's political process by introducing the initiative, referendum, and recall to state government. This gave voters a degree of direct democracy to adopt laws and constitutional amendments without the support of the Governor or the Legislature. Voters could now create state laws by initiative, repeal laws by referendum (mandatory and optional), and recall elected officials.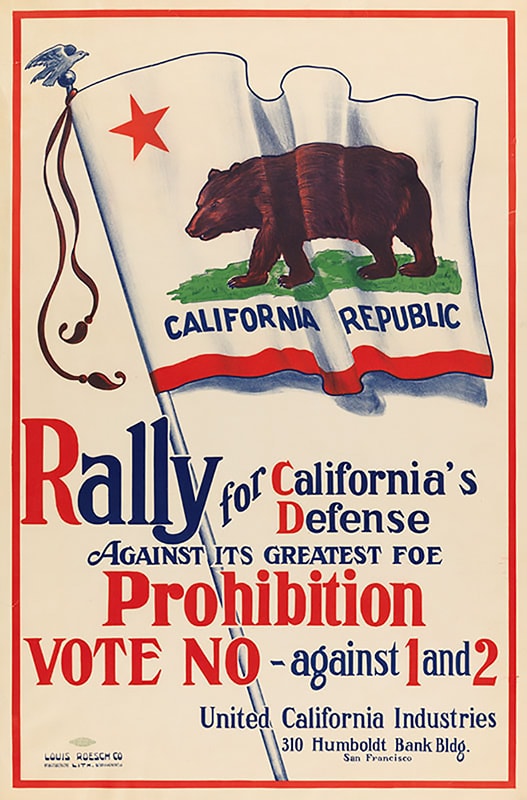 Initiative
An initiative alters the California Constitution, the California Codes, or another law in the California Statutes.
California citizens can write a petition to propose a law and submit it with a filing fee to the California Attorney General.
The petition must have the signatures of registered voters to make it on the ballot. For a statute, the number of signatures must be equal to at least 5% of the total votes last cast for the office of Governor; in 2020, this was 623,212 signatures. For an amendment to the state constitution, the number of signatures must be equal to at least 8% of the total votes last cast for the office of Governor; in 2020, this required 997,139 signatures.
To pass, "yes" votes must exceed the number of "no" votes in the statewide general election.
Mandatory Referendum
A mandatory referendum is an act that the state legislature passes to make changes to the state constitution.
After the governor signs the amendment, it goes to the voters as a referendum in the next statewide election.
This requires more than fifty-percent of voter support to pass.
Optional Referendum
An optional referendum is a law the state legislature has already adopted, but voters can veto.
This is similar to the initiative process, but the whomever wishes to repeal the law has ninety days after the law passes to submit a request to the Attorney General to circulate a petition, gather signatures, and file the petition with county elections officials.
If the referendum receives more "no" votes than "yes" votes, the law is repealed.
Recall
California state elected officials may be subject to recall while in office before their term is complete.
Voters can recall politicians when they feel the elected official is not properly performing the duties of their office.
Proponents must gather at least 12% of signatures from registered voters from the last election for that office to start the recall process.
Once the petition for recall has been validated, a recall election is held within 180 days.
California's 53 United States Representatives and 120 state legislators are elected from political divisions called districts.
From 1850 until 2008, the California state legislature drew boundary lines for Congressional, Assembly, Senate, and Board of Equalization political districts. This made it easy for politicians to design their own territory and choose who voted for them, counteracting representative democracy. California voters passed the Voters FIRST Act (Proposition 11) in November 2008, which took redistricting duties away from the state legislature. Proposition 11 established a 14-member California Citizens Redistricting Commission. This statewide commission is made up of 5 Republicans, 5 Democrats, and 4 members from other political parties.
In addition to studying the 2010 census data, the commission listened to testimony from citizens and a diverse range of community organizations. The commission also received more than 20,000 public comments by fax, email, and website submissions. In August 2011, the commission certified the new electoral district maps. These new districts took effect in the June 2012 primary election and have become some of the most competitive political districts in the nation, creating more opportunities for new candidates running for office.
The commission uses the following criteria to create new districts:
Population equality — "one person, one vote."
Equal opportunity for minorities to elect candidates of their choice.
All areas within a district must be physically connected, unless it is an island.
Districts should avoid dividing cities, counties, and communities.
Geographic density — districts cannot bypass nearby communities for communities farther away
Each California Senate district is composed of two Assembly districts; Board of Equalization districts are composed of ten Senate districts.
Incumbents, political candidates, or political parties cannot be considered when drawing districts.
Adjustments to district boundaries are done every ten years, and based on the U.S. Census. This is known as redistricting and ensures diversity in every district, and is one reason it is important to complete the census for your household.
The U.S. Census Bureau will release the 2020 census data to individual states for redistricting purposes by April 2021. It is not yet known when California's commission will certify new electoral district maps based on the 2020 data.
Today, three conditions must be met in order to vote:
Be a United States citizen who is eighteen years or older on Election Day.
Not be in a state or federal prison or currently on parole for a felony conviction.
Not be currently found mentally incompetent to vote by a court.
The writers of the United States Constitution left it to the states to decide who was eligible to vote. From the early years of our country, state governments decided that only white male adult property owners could vote.
By 1860, most states had removed the requirement of property ownership for white males. As early as the mid-1800s, territories and states permanently allowed women to vote. It was not until the passage of the Nineteenth Amendment in 1920, however, that women gained the right to vote in all states.
---
Voting Rights for African Americans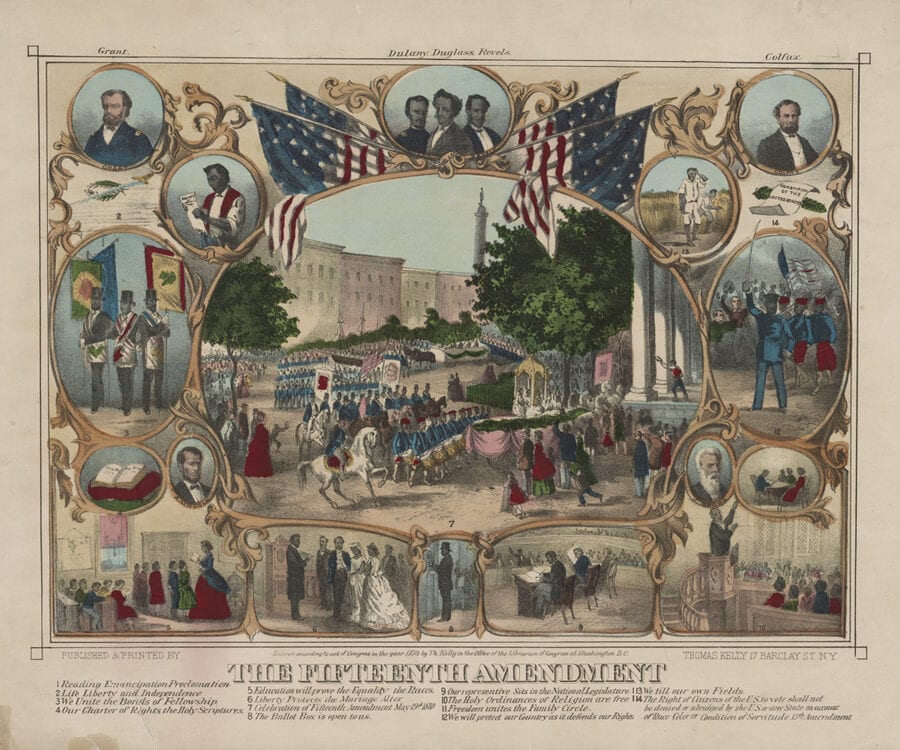 In 1868, African-Americans became U.S. citizens under the Fourteenth Amendment, but were still not allowed to vote. Congress passed the Fifteenth Amendment in 1870, which gave voting rights to all men no matter their race, color, or if they had been slaves. Many Southern states still made it difficult for African-Americans to vote. Revisions to state constitutions and laws created voting restrictions that included literacy tests, poll taxes, moral character tests, and property ownership requirements.
It was not until 1964 that Congress passed the Twenty-Fourth Amendment, making the use of a poll tax illegal. The Voter Rights Act of 1965 prohibited states from denying citizens the right to vote based on literacy tests or skin color, and put safety measures in place to ensure that states or counties that had previously engaged in discriminatory voting practices, including parts of California, could no longer do so.
In 2013, the U.S. Supreme Court heard the court case Shelby County v. Holder, which addressed these voting safeguards. The Supreme Court ruled that states no longer had to obtain federal permission before implementing changes to their voting laws or practices. This ruling makes it easier for officials to prevent people of color from voting. Examples of these barriers include closing polling places in predominantly African American areas, imposing strict voter ID laws, and purging voter rolls.
---
Changing the Voting Age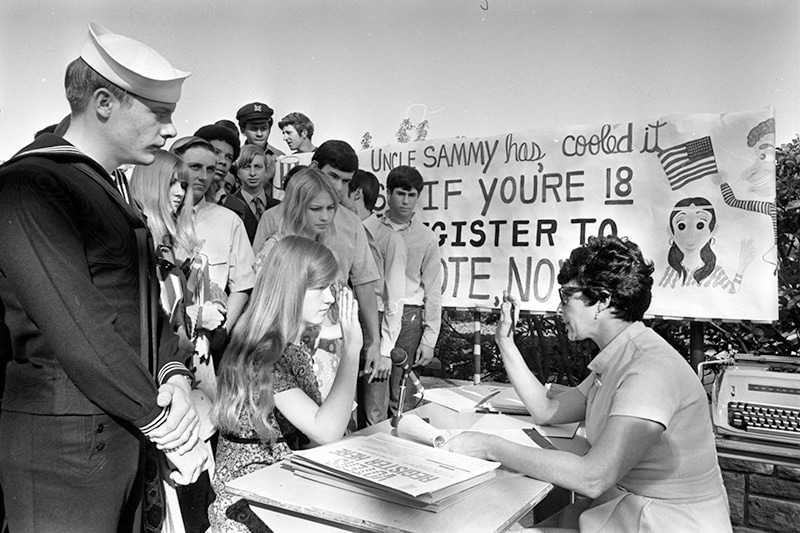 Until 1971, the legal voting age was twenty-one. Students protesting against the Vietnam War wanted to lower the voting age to eighteen. They believed that if they were old enough to be drafted into a war, they should be old enough to vote and have a voice in their government. Congress proposed the Twenty-Sixth Amendment to change the voting age to eighteen on March 23, 1971. It was ratified on July 1, 1971, making it the quickest ratification of a constitutional amendment in United States history.
An oversight by the New Jersey legislature gave women in the state the right to vote from 1776 until 1807, when they corrected their "mistake." Starting in 1838, some individual states allowed women to vote in school elections. Over time, individual states gave taxpaying women voting rights in local elections. The western states were the first to give women full voting rights: Wyoming (1890), Colorado (1893), Utah and Idaho (1896), Washington (1910), California (1911), and Oregon and Arizona (1912).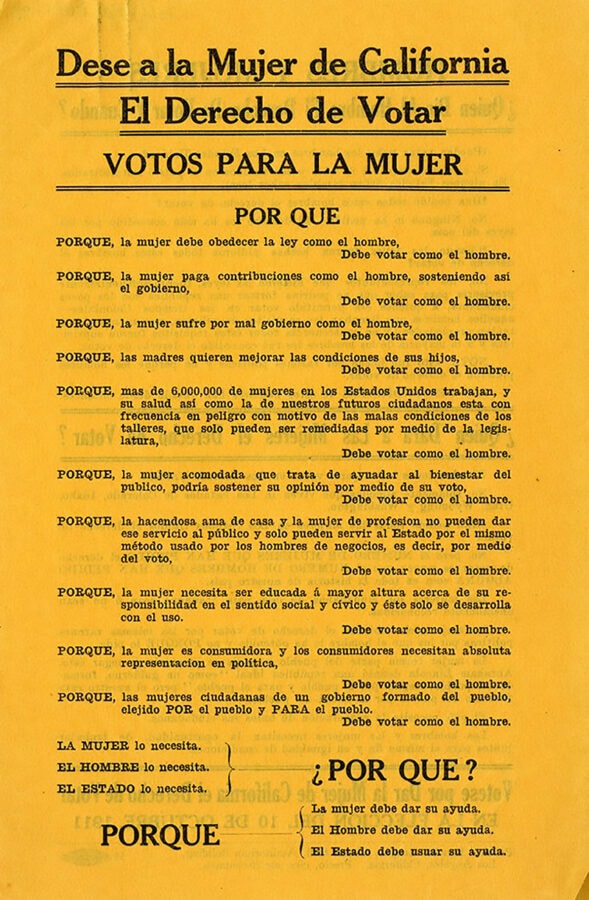 The fight for women's right to vote on a national level officially began in 1848 at a women's rights convention in Seneca Falls, New York. Women such as Susan B. Anthony and Elizabeth Cady Stanton launched a crusade for national women's suffrage, the right to vote in elections, by circulating petitions and lobbying Congress to amend the Constitution.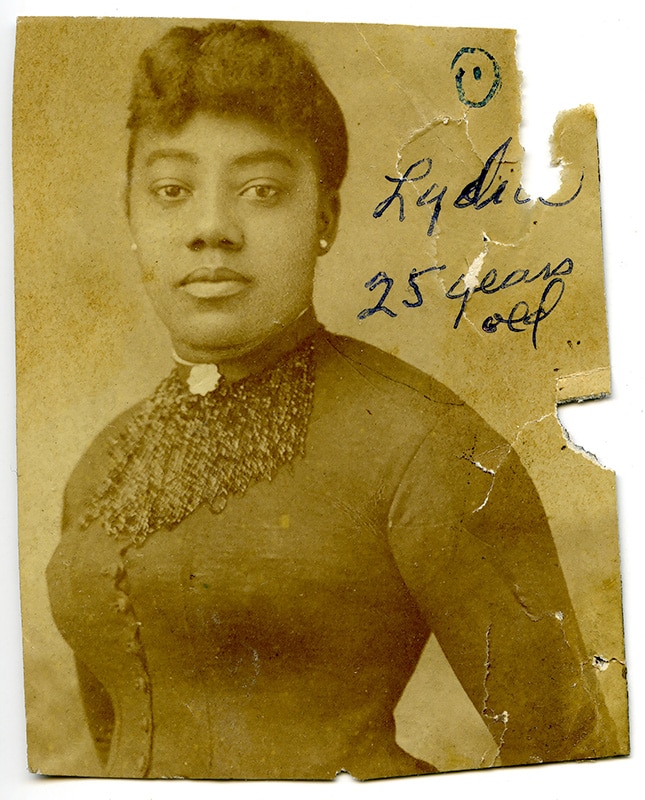 Over the decades, women worked tirelessly as they organized, petitioned, and picketed in favor of the right to vote. By the early 1900s, two organizations emerged in the national women's suffrage movement. The National American Woman Suffrage Association (NAWSA) was a moderate organization that campaigned for women's voting rights on a state-by-state basis. The National Woman's Party (NWP) was a more militant organization. Members of the NWP picketed the White House to convince President Woodrow Wilson and Congress to pass a women's suffrage amendment. Through the combined efforts of the NAWSA and NWP, a woman's right to vote became a reality.
In May 1919, the Nineteenth Amendment to the United States Constitution passed with a two-thirds majority vote in Congress. The amendment was sent to the states for ratification, where it needed three-fourths of the states to approve it. On August 18, 1920, over a year later, Tennessee became the thirty-sixth state to ratify the amendment and give women the right to vote. Twenty-four year old Harry Burns was responsible for breaking the 48-48 vote tie in the Tennessee General Assembly. With a letter in his pocket from his mother urging him, "Don't forget to be a good boy" and "vote for suffrage," he cast the final vote in favor of national women's suffrage.
---
California's Proposition 4 did not extend the right to vote to all Californians. Notably, the government did not consider Native women and men US citizens, and Native peoples couldn't vote until the passage of the Indian Citizenship Act of 1924. Even so, the passage of Proposition 4 opened the doors to other women barred from voting in other states.
Clara Elizabeth Chan Lee, pictured here at the Alameda County Courthouse, registered to vote in 1911. The first Chinese American woman to register to vote in the United States, Lee founded the Chinese Women's Jeleab (self-reliance) Association in 1913, and promoted women's rights in the U.S. and China. At left, Emma Tom Leung waits to register. Their husbands stand behind them.
Californians can choose from several political parties when they register to vote. Each political party has their own beliefs on how the government should be run. Selecting a specific political party allows you to vote for that party's candidate in presidential primary elections. Those who choose not to join a political party can register as a "no party preference" voter. These voters may have limited choices for candidates in presidential primary elections.
Qualified political parties, as recognized by the California Secretary of State, are listed here in alphabetical order. Click on each logo to learn more about each party. You are encouraged to research these parties further. Make an informed choice when selecting the party that best represents your values!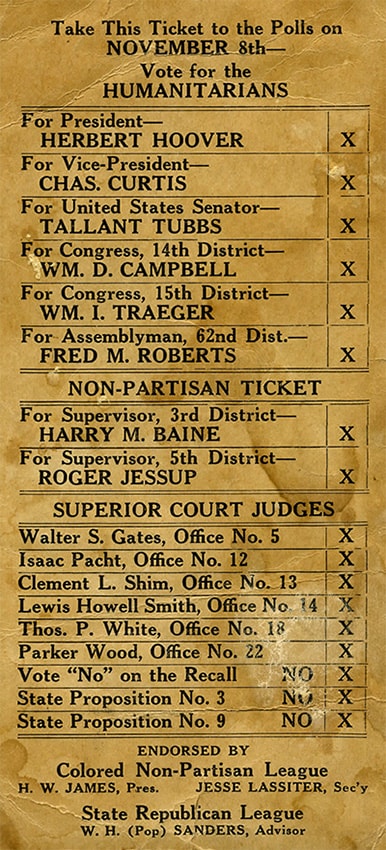 Eligible citizens, eighteen years or older, must register to vote at least fifteen days before Election Day. There are two ways to register: online at registertovote.ca.gov [external link] or by filling out a paper application. Paper applications are available at Department of Motor Vehicles offices, post offices, public libraries, government offices, or the county elections office.
For those who miss the registration deadline, California has an alternative voting process called Conditional Voter Registration, also known as Same Day Voter Registration. Eligible citizens can go to their county elections office or a designated location to register and vote conditionally. These ballots are processed once the voter registration process has been verified. Voters can vote conditionally for two weeks prior to Election Day.
County election officials send out a sample ballot to all registered voters. The sample ballot includes information about the political candidates and measures that will be on the official ballot. Instructions on how to use voting devices at the polls, the time and date of the election, your polling place location, and a form to request a vote-by-mail ballot are also part of the sample ballot.
By being an informed voter, you can make the decisions you feel are best for your city, state, and nation!
Information about candidates and ballot measures can be found in the Secretary of State's Voter Information Guide, political ads, editorials, candidate forums, and debates. Candidate and non-partisan political websites, such as Voter's Edge California, Vote 411, California League of Women Voters, and Ballotpedia can help you make an informed decision. You can bring your notes about candidates, voter guides, or your phone into the voting booth with you. Doing research ahead of time, and arriving at the polls with your decisions made, will make you an informed and confident voter.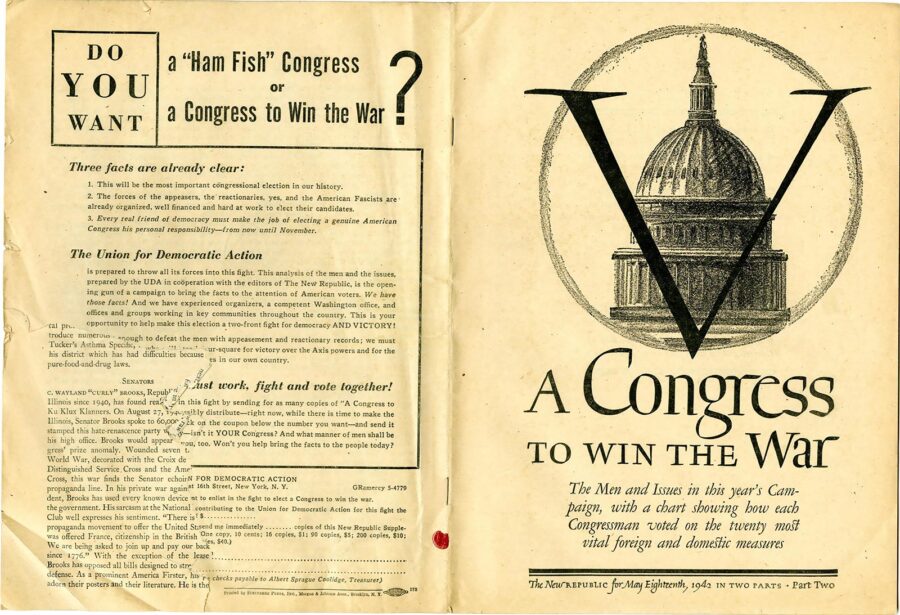 Today, every U.S. citizen who is over 18 has the right to vote. Federal law requires that ballots be available in many languages. But some voters who request bilingual ballots have been harassed and accused of voter fraud. People in prison or on parole cannot vote — disenfranchisement laws prevent them from having a voice in the political process.
Vote in Person or by Mail
Registered voters in California can cast their votes in several different ways: in person or through a vote-by-mail ballot.
Registered voters can cast their ballots at official polling stations set up by the county's Registrar of Voters office. Polling places are chosen by how close they are to the voters being served, the number of voters expected, building occupancy, parking availability, and access for people with disabilities.
On Election Day, polling places open at 7:00 am. The Registrar of Voters hires members of the community to work as inspectors and clerks on Election Day. The inspector supervises the polling location while the clerks check in voters, hand out ballots, and assist those who need help. The polls close at 8:00 pm, but those waiting in line at that time are still allowed to vote.

To vote in person, eligible voters can go to their designated polling place, which is identified on the back of their sample ballot. Registered voters whose names do not appear on the voter roster can vote using a provisional ballot. The completed provisional ballot is placed in a special envelope and is counted once it is determined that the person is a registered voter who has not already voted.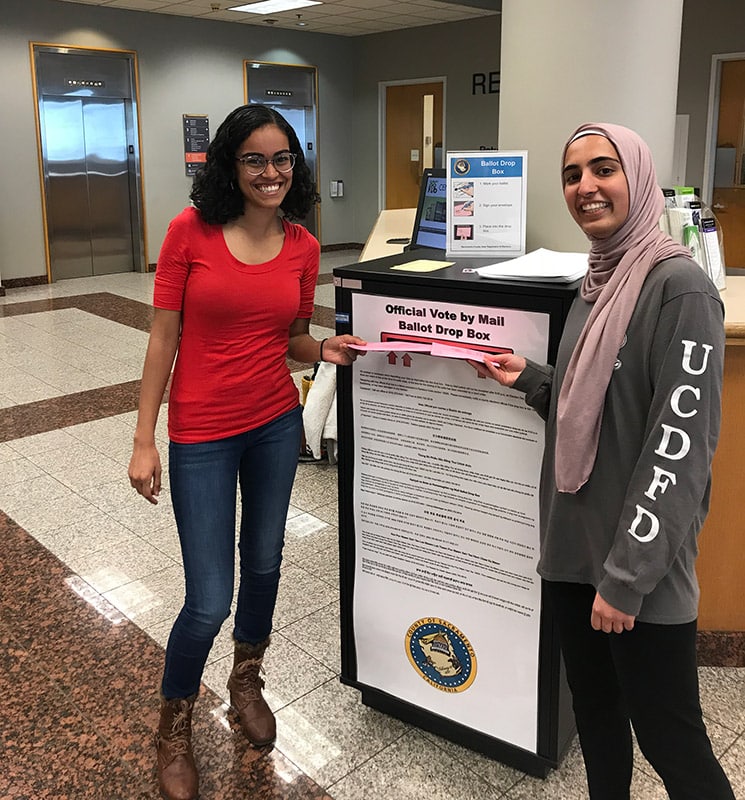 Voters who cannot make it to their designated polling place can request a vote-by-mail ballot for a single election by mailing in the card found on the back of their sample ballot. These ballots were previously known as absentee ballots. The completed vote-by-mail ballot must be postmarked on or before Election Day. A vote-by-mail ballot can also be delivered in person to any polling location within the county on Election Day.
In California, voters can opt to permanently vote by mail. These voters will receive a vote-by-mail ballot for every election. These vote-by-mail ballots can be returned by mail, delivered to a polling place or the office of your county elections official, or dropped in a designated ballot drop box. In almost every election since 2008, over 50% of the Californians who placed a vote did so by mail.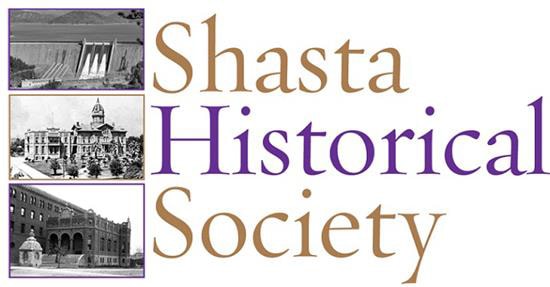 Thank you for viewing California Votes as hosted by the Shasta Historical Society.
The Shasta Historical Society's mission is to actively preserve, promote, and bring to life the history of Shasta County.
A group of prominent Shasta County citizens formed the Shasta Historical Society on January 18, 1930 for the original purpose of collecting interviews of then-living area pioneers, Over the years the organization's mission evolved to better serve the community of Shasta County by actively working to promote and communicate local history. Today, the Shasta Historical Society serves as the largest and most prestigious non-university center for historical research in California north of Sacramento. The library and archives host more than 3,000 researchers, students, and teachers each year. In addition to maintaining the research library, the Shasta Historical Society is active in the local community, hosting various free events throughout the year, including a monthly lecture and tour series. In the last year, due to increased membership, local press and public participation, the monthly lectures were moved to a much larger facility.
To find out more about the museum, visit their website today.
---
California Votes: Exercise Your Right! originated at the San Joaquin County Historical Society and Museum as San Joaquin Votes: Exercise Your Right! This online exhibition is adapted from the physical touring exhibition.